Title of property Chanote in Thailand.
Property Title Chanote in Thailand is the highest title deed in Thailand.
It is a guarantor, and it is the most secure and ideal title deed for a foreigner wishing to buy land in Thailand.
In Thailand, there are 6 different types of title deeds.
Why is it important for you to know the difference?
Because only two of them can be used to register a lease or to have the right to the property.
If you buy a lot, you have to buy a Chanote or a Nor Sor 3 Gor, because they are the most reliable, and a stranger to the right to buy them.
But, it is possible to change the title to the Land Office, and Thai laws are likely to positively change the title of property to satisfy foreign investors.
So if you are interested in a property or land, you must request a certified copy of the title deed.
If the original is available it's even better.
In Thailand, the land can be acquired by: inheritance, donations, purchases, repayment of debt, ...
The chanote just like the nor sor 3 gor, has a red Garuda, which is a Thai mythological animal (see photo).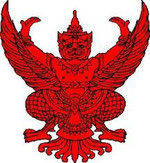 It is present at the top of the paper, as the picture shows.
Property Title Chanote in Thailand is a title deed as the other 5, but it is the safest:
it can be used as collateral for a bank during a loan,
debt recognition
and it also allows to obtain a leasing like the nor sor 3 gor
and many other advantages, such as GPS location of the land which is better than in France
So if you want to buy land in Thailand it is best to buy a title deed Chanote or a nor sor 3 gor.